Take a look at these great deals on first aid training for you and your staff.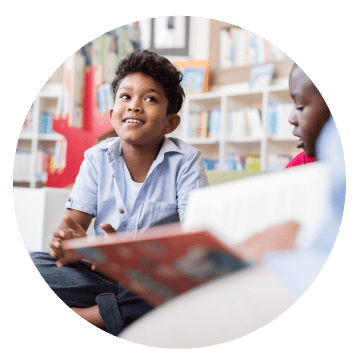 First Aid for Life
50% discount on online first aid courses, 20% discount on scheduled practical first aid courses and a FREE copy of the book Burns, Falls and Emergency Calls.
First Aid for Life is a multi award-winning fully regulated first aid training business. Their trainers are highly experienced medical, health and emergency services professionals, who will tailor the training to your needs. They specialise in paediatric first aid training and offer practical and blended options, to make it as easy and convenient as possible to learn these vital skills.

www.firstaidforlife.org.uk are fully compliant with Millie's Mark and we are delighted to help Nurseries be rewarded for excellence in Paediatric First Aid training

• The one day Emergency PFA course covers the full syllabus specified by Ofsted for childcarers and is a full day course for nannies, newly qualified staff and those registering on the voluntary register.

• The full 12 hour Blended Full Paediatric First Aid course covers the full syllabus over 12 hours - 6 hours online pre-learning followed by 6 hours in the classroom. (They also offer a 2 day practical option for groups.) This course is for anyone registering on the compulsory Ofsted register, complying with the latest EYFS guidance.

The online element of First Aid for Life training is delivered through their sister company www.onlinefirstaid.com and is award-winning, interactive online training, compatible with all computers and mobiles devices. The course consists of videos, step-by-step directions, infographics and pictures, with test yourself sections throughout. You are able to stop and start as often as you like and will retain continuous access for a full year.

The online courses equate to an Appointed Person First Aid qualification and are popular stand-alone first aid training for Children's Activity Providers and other individuals and organisations who do not need to be Ofsted registered, but would like to acquire first aid skills and knowledge as easily and conveniently as possible.

Scheduled practical courses are held at First Aid for Life's lovely bright training room in Balham SW12. They are less than 5 minutes' from the station with easy access via the Northern line and mainline rail. There is free parking at weekends.

Group courses are held throughout the UK.

Courses are in small groups of up to 12 people. Certificates are valid for 3 years and awarded on the day.
To book an online course please visit www.onlinefirstaid.com choose the course that you would like, go to checkout and apply the discount voucher mortonmichel to receive 50% off your course.
British Red Cross first aid training
Upcoming new legislation from the Department of Education requires all newly qualified level two and three child carers to have either an emergency paediatric first aid or full paediatric first aid certificate. At the Red Cross we are leading the way by updating our two day paediatric first aid course and introducing a new one day emergency paediatric first aid course. In addition, both courses also now include paediatric automated external defibrillator (AED) training.

The two day paediatric first aid course remains a legal requirement for at least one person in a professional child care service establishment, such as a nursery or for child carers who are solely responsible for children (including nursery class assistants who may be left alone with children).

Both courses are designed for people caring for children in any setting; equipping you with the knowledge and skills to act in a crisis. Additionally, they are recognised by Ofsted for the Early Years Foundation Stage Framework and meets Childcare Registration requirements.

Paediatric first aid training from the Red Cross:
Is delivered through our conveniently located training venues across the UK
Is recommended by Ofsted and highlighted in the Early Years Foundation Stage framework
Teaches first aid skills for responding to accidents and medical conditions in babies and children
Provides certificates which are valid for three years
Our paediatric first aid training courses are available at the following venues: Abingdon, Barking, Belfast, Birmingham, Cardiff, Chislehurst, Croydon, Edinburgh, Euston, Glasgow, Harrow, Leeds, Liverpool, Newcastle upon Tyne, Northampton, Nottingham, Salford, Sheffield, Southampton, Swindon and Wimbledon.

5% discount for individuals

5% for group bookings

To claim your discount, call 0300 004 0403 quoting 'Morton Michel Childcare Club Member' and discount code CCCBRC15.

Please note that Morton Michel Childcare Club Benefits do not form part of the FCA regulated products. These are provided by external organisations as an additional service.