Ready and willing, but not open for business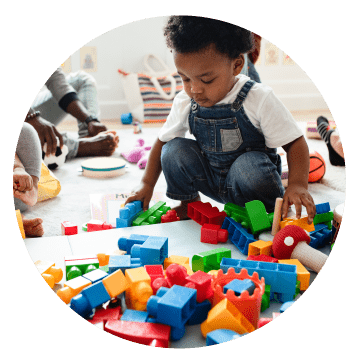 A significant proportion of the indoor-play centres in England fall into the tier 3 bracket and are therefore closed until the next government review of its COVID regulations. Yet, many operators who have spent most of the last eight months without customers have made hefty investments in transforming their centres into COVID-safe havens for children and parents. Ken Lunn of Jack in the Box Club in Beverley is one of them and you can read more about his 2020 story below.
The Department for Digital, Culture, Media and Sport (DCMS) reportedly came very close to allowing indoor-play centres to remain open in all tiers in the system imposed last week. It is broadly accepted that soft play contributes to the mental, social and physical wellbeing of children, but DCMS eventually came up with the general assessment that the industry offers attractions other than exercise and sport for children and should therefore remain closed in tier 3.
There is a widespread feeling that this judgment has unfairly been based on visits by DCMS representatives to larger centres with wider offers that are perhaps not fully representative of the majority of centres around the country.
One of hundreds of centres that remain closed as we approach the key Christmas trading period is the award-winning Jack in the Box Club, in Beverley, in the East Riding of Yorkshire. Having spent upwards of £20,000 on work to comply with COVID regulations, its owners Ken and Gail Lunn are finding it as hard as many of their tier 3 counterparts to understand why their doors are shut, while businesses around them which are arguably far less COVID-safe are able to welcome back customers and earn some much-needed cash.
Jack in the Box Club illustrates the dilemma facing soft-play operators as aptly as any setting. As well as its traditional style play centre, with the playframe at its heart, the facility in the town's Grovehill Industrial Estate also incorporates a gymnastics club for kids which, as a provider of 'organised sports' is open under the current legislation. While thankful for small mercies, the unfortunate irony of the situation is not lost on the Lunns or their staff.
Having endured the first couple of months of the first lockdown, like the rest of us Ken was itching to get back to some kind of normality and as the daily announcements began to give hints on the potential post-lockdown environment, he was ready.
"As soon as I heard talk of social distancing, it was obvious we would be restricted on numbers," he said. "Pre-COVID, we could get 90 tables into the centre. I got my calculator and spreadsheets out and realised that we would only be able to squeeze in around a third of that with the two-metre restrictions. So I started to look at ways we could increase that number with partitions."
Ready-made products on the market were prohibitively expensive, but Ken used his handyman skills to build a prototype partition with an MDF footer panel and acrylic sheet at the top, which ensured parents would still be able to see their children from their seats. "Once I knew they'd fit the bill, I built 44 of them and when we got those set in place, we realised we could get another five in. So, we've now got 49 comfortable family booths, which comply with all of the safety rules."
That alone had cost the business over £7,500 and considerable investment also went in to upgrading the centre's ventilation system, installing four new wash stations, changing taps and soap dispensers to touch-free sensor models, constructing screens around counters, installing sanitiser stations, facilitating online booking and food ordering and introducing an enhanced cleaning regime and fogging. Having fallen outside of the initial parameters for government grants due to the overall size of the Jack in the Box Club facility, in August the Lunns found out they would be given a discretionary grant from the local council and, with no sign of a re-opening date, chose to refloor the centre too.
"We have always taken great pride in maintaining everything to a very high standard, and it made sense to replace the floor covering while we were shut," Ken recalled. "Lo and behold a few days later we were told 'you can open tomorrow' and we'd just started a six-week job! So, having lost out on that time, when we did eventually re-open at the beginning of October, we only had four weeks of trading before the second lockdown kicked in."
Getting up and running before the October half term was crucial. "We got the money we'd spent on partitions back in that single week," said Ken. "Having 49 families in each session rather than what would have been 28 made all the difference. My initial motive had been to maximise the number of tables, but the work we've done had a greater impact than that. It also helped to bring in families from far and wide as they regard us as being one of the safest venues that they can visit. Almost every session was fully booked whilst we were open – and that's with a 30% price increase!
"The feedback that we have received from customers has been overwhelming. They particularly like the family booths as they say it makes them feel very safe. We also made sure that a senior member of staff, usually Gail or I, was out on the floor talking to people at all times, to ensure they knew what they had to do and how we were helping them to do it. We really went out of our way to keep people safe, but also create the friendly, happy atmosphere they're used to here."
The booths and partitions will be in place until the restrictions are lifted. But Ken and Gail have also made changes that are longer term investments. Ken explained: "We had to take out the ball pools and other things this year and I didn't want to put the prices up then have people saying they were paying more for less, so we also invested in sensory equipment and revamped the baby area. We added some interactive games into the playframe and everything we've done has enhanced the centre.
"Our philosophy from day one has been to be up-market, high quality. We like things to be right – we don't wait until they look shabby. One of the main comments we get from people is 'isn't it clean!' and so many people who come here for the first time presume we've only just opened."
Although Jack in the Box is the only play centre in Beverley, there is plenty of competition in surrounding towns and cities – principally Hull, Bridlington and Hornsea. "They are mostly smaller than us and therefore qualified for government assistance that wasn't available to us," Ken said. "They have all survived, which is good news. I think what we've done here will bring more people in from the surrounding areas though – we already have a good reputation and the word has spread."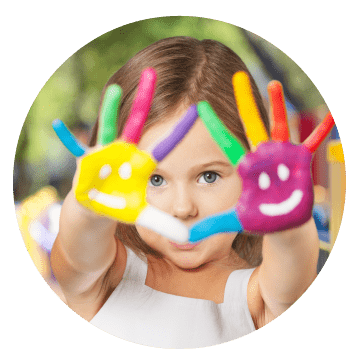 The long-term potential will have to wait though – Ken and Gail are united with small business owners across the country who are focused on more urgent matters right now. "I'm hoping that in the next review on December 16 we will drop down a tier as the infection rate has gone down massively," Ken said. "As long as we can get open again then I think we'll be able to fill all of our sessions again and although it still isn't ideal, we can make a bit of money at the capacity we've got.
"Families are desperate for us to be open; not being able to go to a centre like ours leaves a big hole in people's lives, both children and adults. And even in tier 2, when families still can't mix with other families, we will be able get enough people in to make it more than worthwhile."
The views and opinions expressed in this article do not necessarily reflect the views of Morton Michel.